---
Welcome to Lavonia Elementary School!
A place where...

---
ATTENDANCE COUNTS AT LES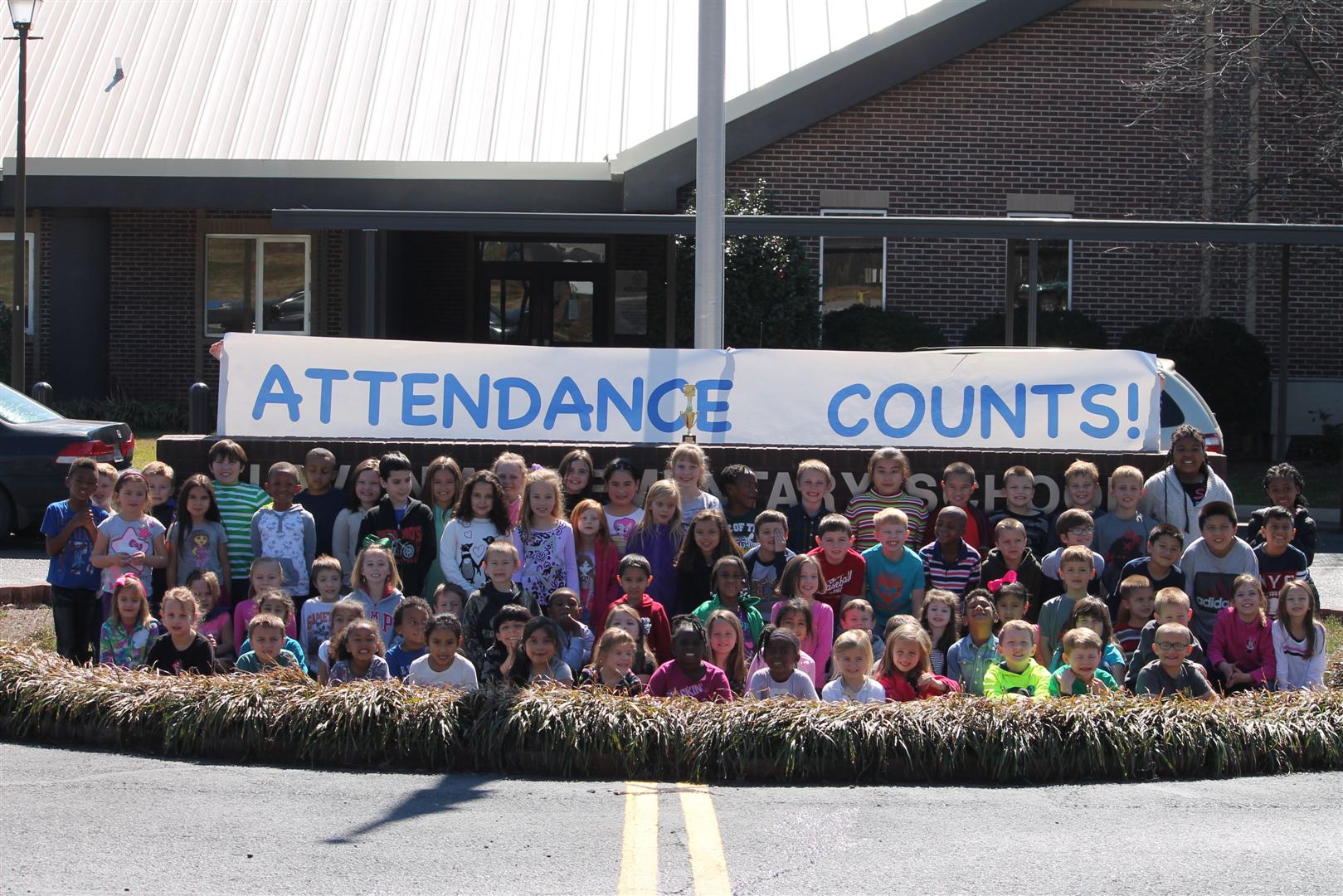 Grades K - 2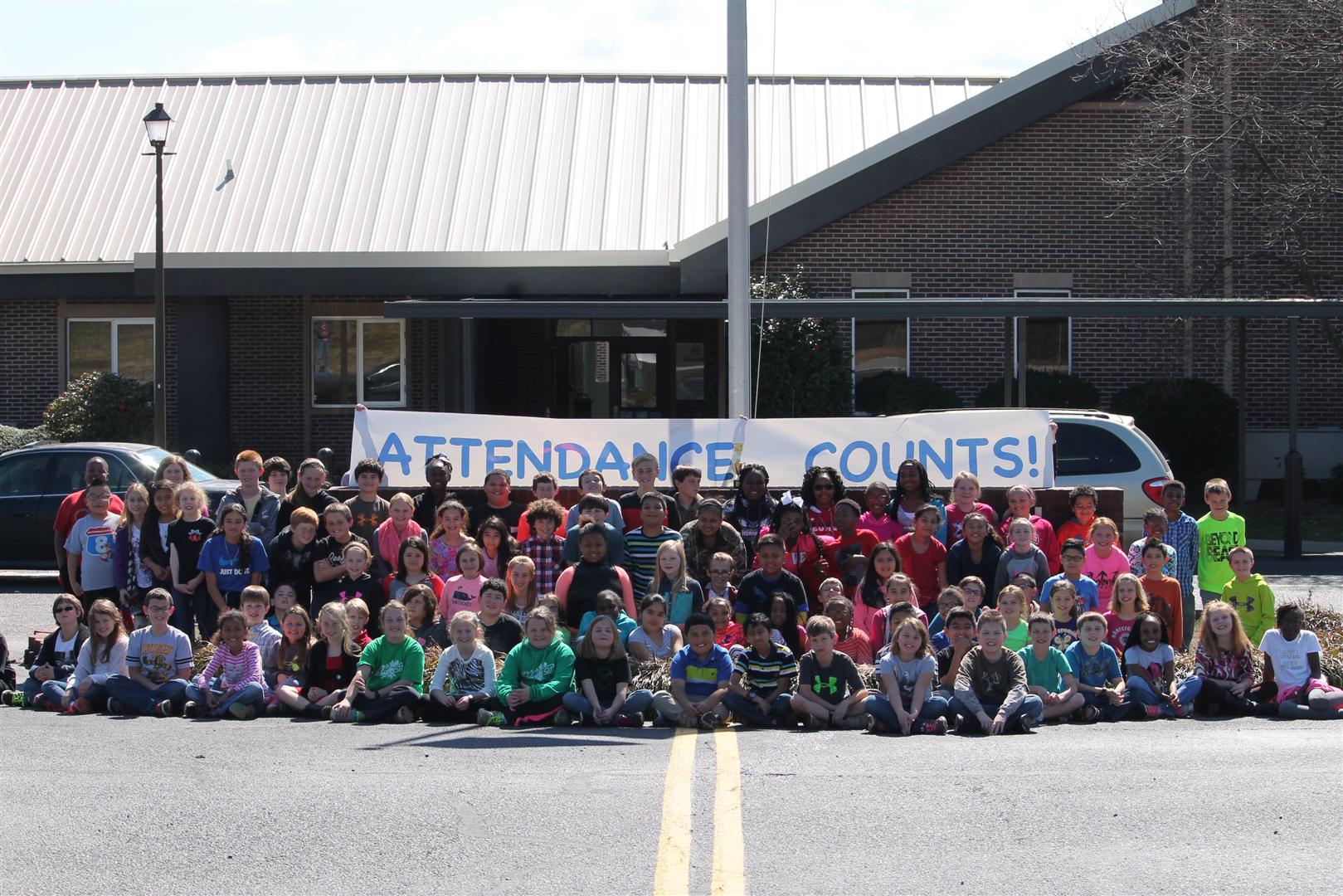 Grades 3 - 5
---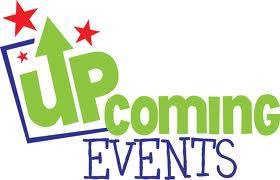 Grade Level Supply Lists for the 2016-2017 school year are coming soon!
MYON READING
If you need any help with downloading myOn ebooks to read offline, please let us know. If you need your child's login information, please email your child's teacher or Mrs. Bryant in the media center.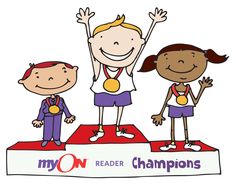 Our trial period with myON Reader ends on May 31, 2016
---
GET GEORGIA READING CAMPAIGN
The Get Georgia Reading Campaign is up and running from now until the end of August. This is free access for all Georgia students, so it does not function with personal accounts or personal libraries. Log in today and Get Reading Georgia!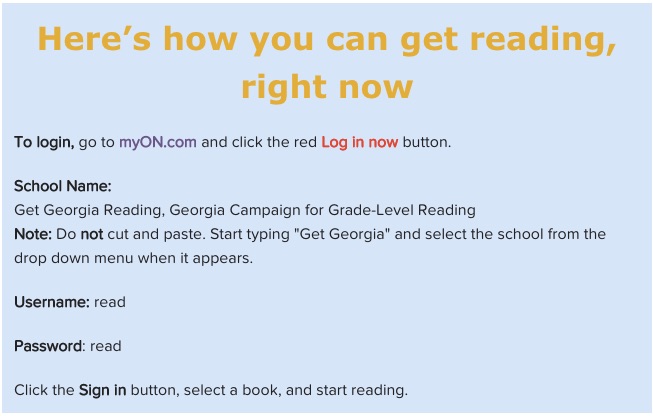 ---
SUMMER READING PROGRAM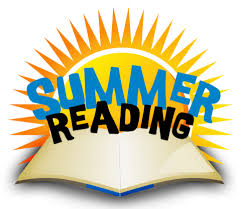 The lazy days of summer are coming soon! Please remember that reading in the summer is so important for a student's progress and to prevent that "Summer Slide". Just because school is out does not mean learning should stop! During the summer, the Lavonia Carnegie and Royston Public Libraries sponsor a Summer Reading Program. Students are encouraged to read and participate in the many planned activities. The number to the Royston Public Library is (706-245-6748) and the number to the Lavonia-Carnegie Library is (706-356-4307). Take your child to sign-up and join in on the fun! There are many great books to choose from for summer reading. The June and July calendars for both libraries can be located on our forms page listed under events. Please email or call Mrs. Bryant, if you need more information. A letter and calendar will be going home with students at the end of the school year.